How do you get enough protein?
We eat a variety of protein rich foods such as beans, nuts, lentils, grains, and vegetables.  (Kim loves chickpeas and Marc loves beans).
Why don't you drink milk?
We drink almond milk, coconut milk, rice milk, and soy milk.  We do not drink cow's milk.  Cow's milk has calcium and protein, which are good for you, but it also contains things that are harmful. Click here to find out more: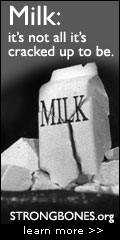 What do you eat?
What Marc eats in a typical day:
Breakfast: cinnamon oatmeal with almonds, dates or raisins, and almond milk/ apple or banana
Lunch:  bean burrito or burrito bowl at fast food restaurant
Snack:  veggie wrap/ soup/ pita and hummus/ salad/ cookie or muffin/ fruit
Dinner:  black bean burger/ salad / steamed veggies/ fruit
Snack: smoothie
Bedtime snack:  peanut butter and jelly sandwich
What Kim eats in a typical day:
Breakfast:  toast with maple almond butter/ coffee with Silk creamer / fruit
Lunch: pasta with marinara sauce or pesto / soup or salad / yogurt
Snack:  roasted soy nuts / smoothie / fruit
Dinner:  veggie teriyaki stir fry with tofu / brown rice or noodles
Snack:  popcorn / dark chocolate / muffin or cookies
Bedtime snack:  cereal with almond milk and fruit
What do you eat when you go out to restaurants?
We go out to eat often.  We do not order deep fried foods and ask for light or no oil to be used in the preparation of our food.  Ethnic, mom and pop type restaurants are our favorites.  Here are some examples of what we order:
Thai:  pad almond with brown rice/ pad thai with no egg/ Tom Yum soup with no meat (things we watch out for include fish products in sauces, eggs in stir fry dishes, and animal broth in soups)
Chinese:  kung pao with no meat/ cashew chicken with no chicken/  moo shu vegetable/ stir fries with tofu/ brown rice (things we watch out for include eggs in noodles and stir fry dishes and animal broth in soups)
Mexican:  bean burritos with no cheese/ veggie burritos/ portobello or veggie fajitas with light or no oil/  bean tacos with cilantro and onion/ bean tostada with no cheese/ Spanish rice (things we watch out for are cheese, sour cream, and chicken broth in Spanish rice).
Indian:  aloo gobi/ bengan bartha/ channa masala/  okra curry/ vegetable masala/ dals/ lentil soup/ rice (things we watch out for include cheese, cream in sauces, and egg in naan)
Italian:  minestrone soup/ pasta with marinara sauce/ pasta with pesto/ pasta prima vera (things to watch out for include animal broths in soups and sauces and cheese)
Mediterranean:  hummus and pita bread/ garlic sauce and pita bread/ baba ghanouge/ tomato kibbee/ tabboule/ fattoush salad/ lentil soup/ veggie grape leaves/ raw juices and smoothies/ makali sandwich/ hummus and tabboule sandwich/   veggie ghallaba/ mjadara
Where do you shop for groceries?  Do you have to go to speciality shops?
We usually shop at regular grocery stores.  Kroger has a wonderful natural food section usually located near the produce area. They even sell daiya brand vegan cheese, nutritional yeast and vegan mayonnaise.   Meijer offers good choices too, but their natural/health food items are dispersed throughout the store (for instance, their coconut milk and soy milk yogurts are sold next to the yogurts made from cow's milk).
Sometimes we need to go to Whole Foods or Better Health for certain items such as Field Roast products. But, most of the foods we buy are "normal"  everyday things such as beans, pasta, fruits, and veggies.
Sign up for Free Recipes and Tips
Please donate to our non-profit: These donations are used to pay for expenses such as the website, speaker fees, printing, mailings, advertising, legal fees, accounting fees, etc. Your donation is tax deductible through our 501(c)3 status. Thank you!
Recent Posts